L'austriaca Vali Höll è una delle giovani stelle più brillanti della mountain bike.
Red Bull TV le ha dedicato un docu-film, che si intitola "Past-Present-Future" e che racconta come la diciannovenne salisburghese ha iniziato la sua ascesa nel mondo della downhill, proprio nel momento in cui ha fatto il salto tra gli elite.
Past-Present-Future mostra una giovane atleta che non solo sta costruendo una carriera fenomenale nello sport, ma sta anche maturando come persona intelligente e che non ha paura di dire quello che pensa.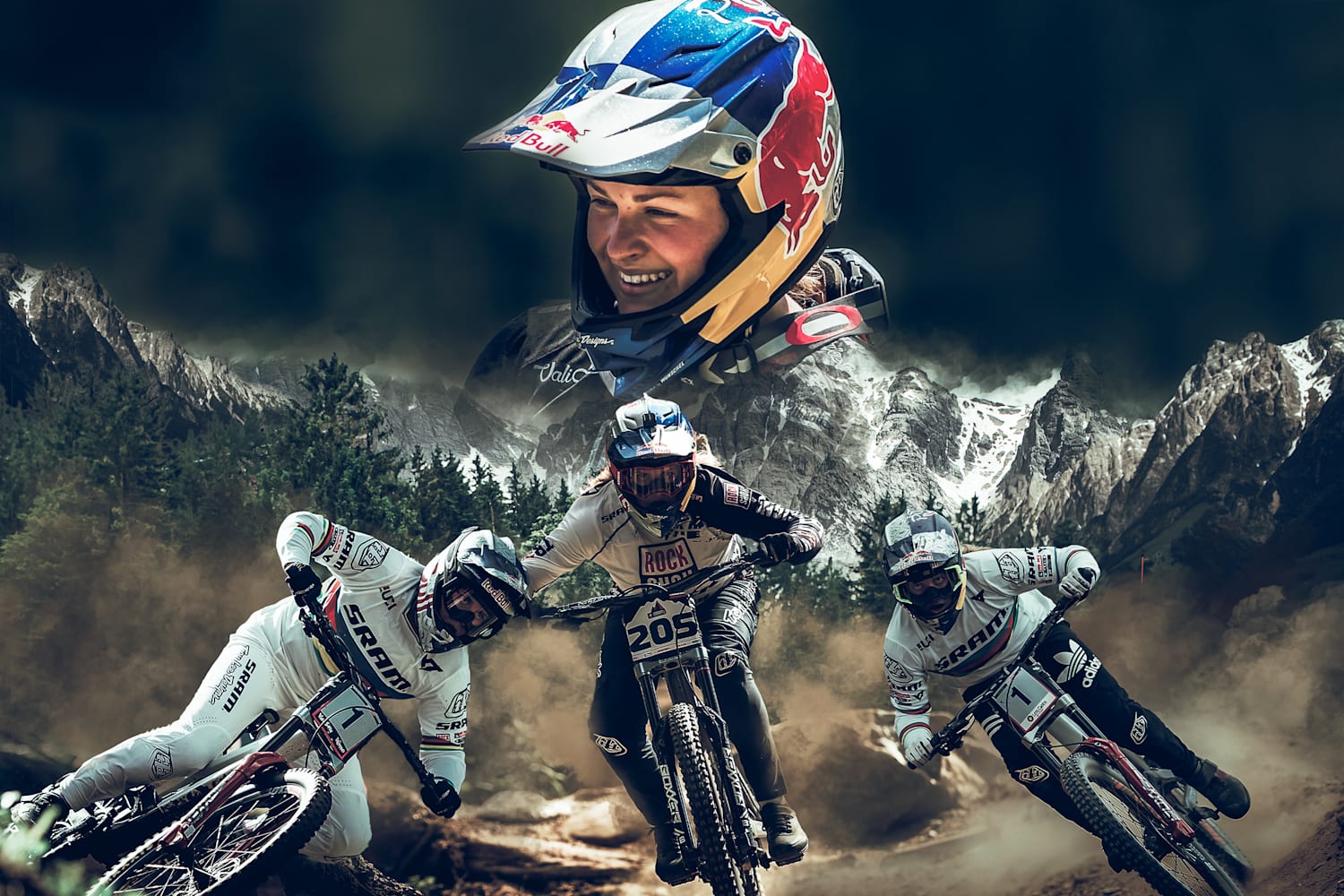 Past, Present, Future: follow the meteoric rise of Vali Höll
Vali Höll steps up to elite level, after a dominant junior career. How will she fare against the world's best?
www.redbull.com
Vali Höll è stata già due volte campionessa di Coppa del mondo downhill junior e medaglia d'oro ai Campionati del mondo junior e ha ottenuto vittorie al Crankworx Innsbruck nel 2020 e nel 2021.
Höll, che è cresciuta idolatrando la leggenda della downhill femminile britannica Rachel Atherton, rivela: «Non ho idea da dove provenga questa cosa, ma già da piccola volevo ostinatamente spingermi oltre.»
Quando a un anno ha preferito correre su una macchinina piuttosto che su due gambe, i suoi genitori hanno avuto il primo sentore di cosa sarebbe successo...
Suo padre l'ha sostenuta lungo il suo percorso, da quando nelle sue prime gare stracciava i ragazzi della sua età fino a quando si è assicurata il suo primo titolo di Coppa del Mondo UCI Mountain Bike Junior Downhill nel 2018, grazie a una stagione di debutto perfetta che l'ha vista vincere ogni gara.
Ricorda: «Nel mio primo anno ero così incredibilmente entusiasta di poter competere con tutti i miei eroi, non nella stessa categoria, ma sulle stesse piste dei piloti d'élite. Questo ti dà una spinta enorme !»
Nell'autunno del 2020 Vali ha salutato la classe junior ed è entrata nel grande circo.
Ha appena intrapreso la strada per arrivare al vertice del suo duro sport con determinazione infinita, entusiasmo per la fatica e un perfetto controllo del corpo.
Cosa succederà da ora in poi?
Qui potete vedere la prima parte del documentario Past-Present-Future caricato sul canale Youtube di RedBull Bike:
Se volete saperne di più su Vali Höll, guardate nel nostro archivio articoli e seguitela sulla sua pagina Facebook.
In particolare, qui potete rileggere un'intervista di tre anni fa, dopo che aveva vinto il titolo di Campionessa del mondo junior:
Parla Vali Höll: 17 anni, fenomena e un iride Dh in tasca - MtbCult.it
Vali Höll è una sedicenne austriaca che, a sorpresa, ha dominato nella categoria juniores in Coppa del mondo Dh, girando con i tempi delle elite...
www.mtbcult.it
(Foto: RedBull Content Pool)
Condividi con
Tags
Sull'autore
Ecco tutti gli articoli realizzati dallo staff di MtbCult. Resoconti, video, comunicati ufficiali e tutto ciò che può attirare la vostra attenzione. La redazione di MtbCult.it
Altri Articoli
Iscriviti alla nostra newsletter
... E rimani sempre aggiornato sulle ultime notizie!
[sibwp_form id=1]